Microsoft Project Gemini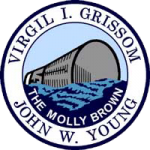 The name of Microsoft's latest internal project name made me smile as this was used as an internal IT project name early in my career at our firm. The project was our first look at matter centric document management, some years I'd like to add before the big two legal DMS providers were moving this way! Four years after we implemented that system we launched a "Project Apollo" which brought a matter centric iManage WorkSite 8.x into the firm.
So what are the Microsoft "Gemini" apps? These are Microsoft's touch optimised Windows 8 Office applications. They are rebuilding the user interface (UI) of office from the ground up to ensure it works extremely well with touch devices as well as with a traditional keyboard/mouse combo. Beyond the "Touch friendly" Office 2013, think the interface of the OneNote app in Windows 8 over OneNote bundled with Office 2013.
Now I know there are many that think Office is dead, but in my opinion these people out there with those that insisted that the Y2K bug was going to be then end of the world!  Also after a good few months running a Surface after a year or more with an iPad, I think the dual touch & keyboard/mouse approach is the way forward. The iPad is excellent for annotation or a bit of editing and there are some fantastic apps in the iOS world to help this, but it just isn't suited for heavy duty document editing, spreadsheet work or presentation creation. This is the beauty of a Windows 8 tablet and what will be the core of "Gemini". It still looks as though Office will also appear for the iPad at some point and for the editing use cases it will be a fine addition.
So with "Gemini" on the horizon, which legal IT providers are going to take up the baton for us and allow us to launch a "Shuttle Program" within our firm? If you're interested here are my requirements basic requirements:
A touch friendly DMS (document management system) app, that works with the "Gemini" UI design and has the ability to launch into Gemini Office
Full integration into "Gemini Office" with the simplicity of the SkyDrive integration in Office 2013
A well designed user interface for email filing in "Gemini Outlook", something like simple swipe gestures to file or a OneNote like rotary menu to access actions for filing
A well designed reader app (like Pocket) for the DMS to allow me to build a simple offline reading file that I can swipe to turn pages
The Microsoft "Gemini" Office apps are earmarked for summer of 2014 for Windows 8, I really hope we see some innovation from legal IT in this area next year also.