I tweeted about this last Friday but thought I would expand on that in a short blog post. All the naysayers can c0ntinue to knock Microsoft's mobile platform, the refuseniks can refuse to educate themselves about the platform and confuse it with the old Windows Mobile platform. But it's harder to keep this up as the Windows Phone ecosystem slowly chips away at the smartphone market, from taking the third spot from BlackBerry to overtaking the iPhone in emerging markets.
But it's the emerging trend for key apps to appear on the platform for me that is the best sign of the platform being taken seriously. And the Legal IT space is a case in point as Bighand are about to release their mobile dictation product for Windows Phone 8.
It's been redesigned to take advantage of the Windows Phone "Metro" interface. The app is designed to take your phone's theme and match itself to it, both in style and colour scheme.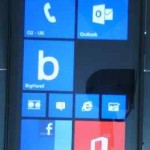 All the key functions are available from the opening screen (as shown below) with record dictation as a wide tile at the very top.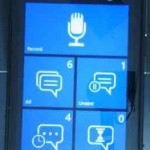 Each of the tiles below (to show all dictations, unsent dictations etc) can be pinned to your home screen where each one would act as a live tile giving you instant updates as to how many dictations are at what stage.
Going into these tiles gives a very familiar look to a Windows Phone user, care has been taken throughout the app to ensure the user experience is close to what you would expect within the platform.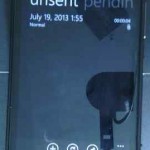 And the screen for dictating has been "flattened" to ensure it feels "Windows Phone" like.
The ability to attach photos to the dictation is added here as well, allowing you to take a snapshot of a receipt or note and send it with the dictation. The dictation can then be profiled if this is turned on within your Bighand set up, the dropdowns for these are pulled from the server.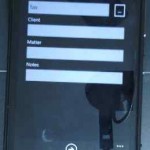 Overall this app is both great for Windows Phone and a great bonus for Bighand who now will support all four main mobile platforms!