In the last post I wrote a piece about how change in legal was going to be a generation away. Going against the conference talks and legal press zeitgeist, I said that there was nothing I could see that was going to bring a revolution in law firms anytime soon.
Then a colleague asked "Don't you think clients will force the change sooner?" Hmm, this got me thinking. Will the clients push a change in the market?
Well I've thought about this a little since and thought I'd use a Susskind story to show why I'm saying "No".
Susskind uses the story about training inside power tool manufacturer Black & Decker to show how lawyers need to think of different delivery methods/processes. The B&D employees are shown a power drill and asked, "This is what we sell, isn't it?" The staff reply, "Of course," they are then shown a hole drilled in a wall. "No, this is what our customers want. Your job is to find ever more creative ways to give our customers what they want."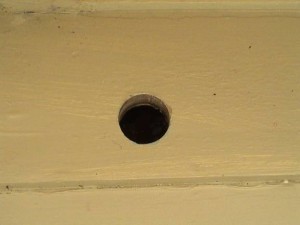 It's a great story, but not if you stop to think about it some more. I mean I still use a drill, just like my dad did and his dad before him. Why? Because it's the best way of getting a hole! And I think that it the case in corporate law, the client is getting satisfactory holes. Sure they'd like it cheaper, but this is happening, costs are going down (see last post).
But to back up my previous post. I suspect, like when I'm shopping for a drill, there is a point where a price gets so low it starts alarm bells ringing. "Is this cheap thing going to last?", "I'd be better getting the Bosch wouldn't I, not sure that cheap store brand will drill through what I want". At this point the client will start to accept the costs.
So I've considered the client and still think as my last post, big change in legal is a generation away!